PAYMENT OPTIONS
We offer our clients a variety of payment options and some pet health insurance plans. Please see a full list of all available options below.
VISA
MasterCard
American Express
Discover
Cash
Payment is due when services are rendered, we do not carry balances. We also do not accept personal or business checks.
Thank you for your understanding.
INSURANCE FOR YOUR PETS
We believe medical insurance for pets is an important part of responsible pet ownership. It can help pet owners' budget for unexpected illnesses or injuries that their pets may face over their lifetime. We are happy to work with any provider you may currently be insured with. If you are not insured, we recommend that you investigate it and see if it is right for you. We have materials available in our hospital for you to learn more about coverage options.
Although pet insurance has become an increasingly popular way to help offset the cost of veterinary care, many still find it hard to come out of pocket with the entire amount of a bill and then wait to receive a check from the insurance company. That is why we are pleased to announce we have partnered with Trupanion. We are even offering certificates for a Free 30 days' worth of illness and injury coverage. To receive this benefit your pet must have been examined by Dr. Jones and you have 24 hours from the exam to activate the coverage. No credit card needed, and the policy automatically cancels after 30 days if you do not purchase coverage. So, there is no risk to you!
We can accept payment directly from Trupanion for our Trupanion-insured clients at checkout. We like Trupanion and have good experiences with them. For more information, visit their website.
Be sure to ask us about medical insurance for your pet during your next visit!
For clients who are still looking for Wellness coverage along with accident and illness, we have provided links to other insurance companies we are aware of. We suggest that if you are looking for pet insurance you contact each insurance company with your pet's information and do a side by side comparison of what is covered, deductible, year/lifetime maximum payout amount, and monthly cost.
If you have any questions regarding insurance, please contact the office at 813-962-1010 and we will do our best to help you.
*When shopping around for pet insurance you might find this handout Medical Insurance for Pets 101 helpful.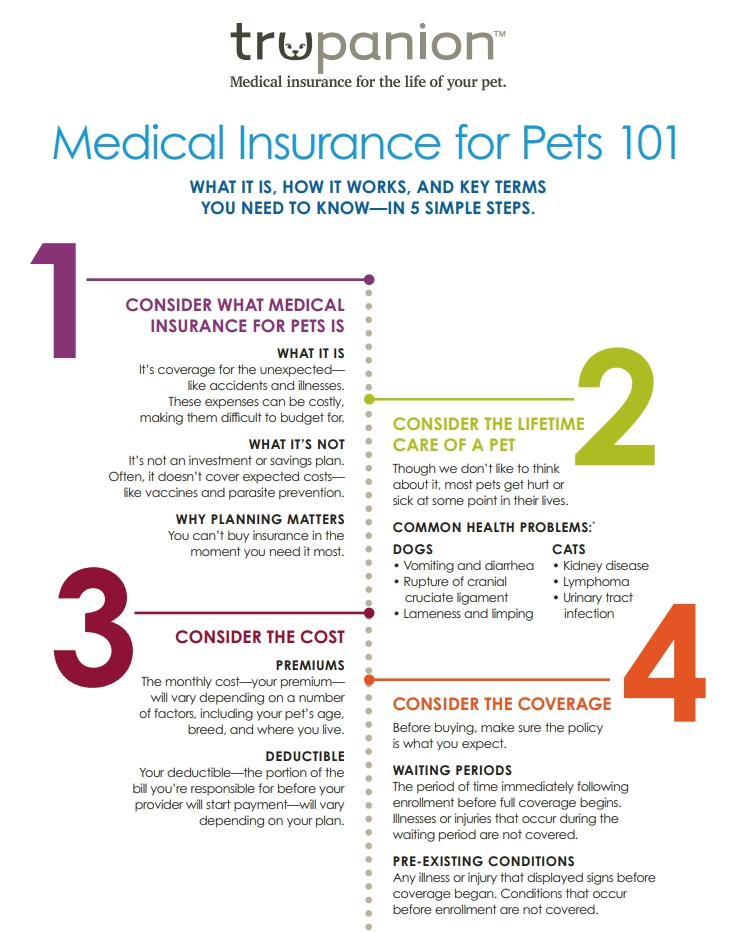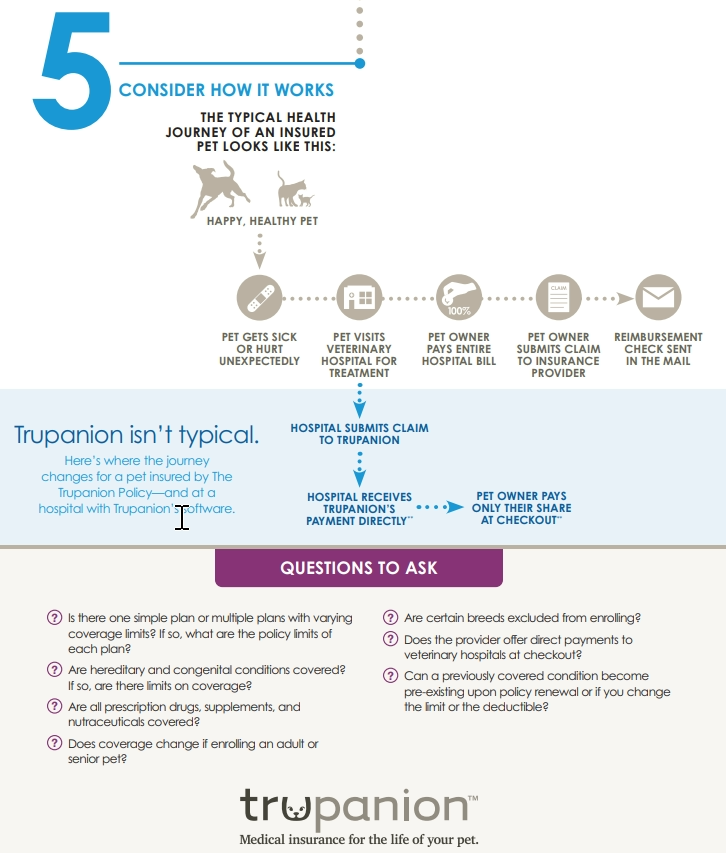 Embrace Pet Insurance Wellness Rewards
Healthypaws Pet Insurance and Foundation
PETS BEST Pet Insurance for Dogs and Cats
Trupanion - We are a Trupanion Hospital, meaning we accept payments directly from them. So, you only must pay only your exam fee and your deductible.